ANNONSTIPS
Du kan tipsa om ny inriktning när du lägger till din blogg.
Starta egen blogg!
Här kan du starta egen gratis blogg:


Tipsa oss om bloggtjänst om du vet om någon som vi inte vet om.
Genealogy
Publicerad den 16 juli 2017 21:09. Läs inlägget på bloggen här.
Rather many years ago I got some documents from my grandfather. It was tax papers, marriage documents, Estate inventory etc. way back in time.It was very interesting. I got names and birth dates from ancestors generations back.I started to do some genealogy.My father was born 1943, he had a brain damage back in 1985, so since he is not that reliable I had to get information elsewhere. My grandfather born in 1918, died way to early back in 1995, my son was only 1 years old and cant remember who he was so my son has to trust me in things I tell him about his great grandfather.My great grandfather died when I was 10 years old so I do not remember much about him. No one further back in history do I have eye witness of. Their memories are fading and the memories of my grandfather will also fade away when I do so.Ordinary people do not right books, do TV programs etc so there are just photos and verbal memories left.It is different with Royal families , presidents or prime ministers. There are 1000 of stories and documents, but there is another genealogy that is even more impressive and that you can find in the Gospel of Matthiew:The Genealogy of Jesus the Messiah1 This is the genealogy] of Jesus the Messiah[b] the son of David, the son of Abraham:2 Abraham was the father of Isaac,Isaac the father of Jacob,Jacob the father of Judah and his brothers,3 Judah the father of Perez and Zerah, whose mother was Tamar,Perez the father of Hezron,Hezron the father of Ram,4 Ram the father of Amminadab,Amminadab the father of Nahshon,Nahshon the father of Salmon,5 Salmon the father of Boaz, whose mother was Rahab,Boaz the father of Obed, whose mother was Ruth,Obed the father of Jesse,6 and Jesse the father of King David.David was the father of Solomon, whose mother had been Uriah's wife,7 Solomon the father of Rehoboam,Rehoboam the father of Abijah,Abijah the father of Asa,8 Asa the father of Jehoshaphat,Jehoshaphat the father of Jehoram,Jehoram the father of Uzziah,9 Uzziah th ... Läs mer...
ANNONSTIPS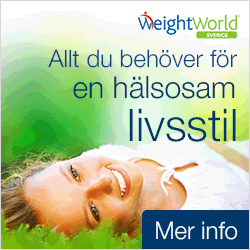 ANNONSTIPS
Senaste inlagda bloggarna
Senaste från bloggarna